Installing a Windows 10, with 64bits on a laptop with windows 10 ,32-bits, is more like making a switch. Rather that a fresh installation, because it is more or less free. since your OS is 32-bits Windows 10. You can switch to a 64-bit version. This is if your hardware allows it . You have to first check if your hardware is 64-bits compatible, to do this go to setting-About- systems type.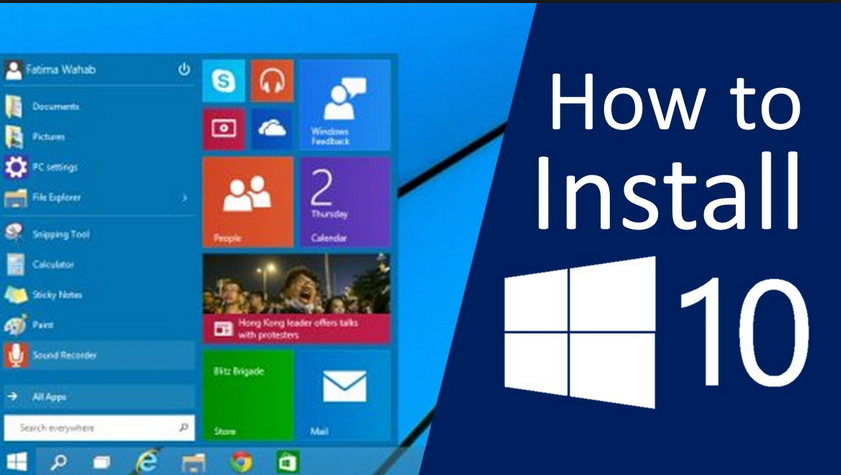 On the system type it shows you three things (1) 32-bit operating system,64x based processor (2) 32-bit operating system , 86x based processor.(3) 64-bit operating system, 64x based processor. If your system type shows No.1, then you already have 32-bits windows installed, but you can run a 64-bit windows, if it shows No.2 then you can't run 64-bits, if it shows No.3 , it means you probably already have a 64-bits windows installed. If your case is No. 2, it means you can keep reading or go on to the next step. You have to ensure your manufacturer has available 64-bit drivers, which most recent PC's have, but if its an old hardware, you can check on your manufacturers webpage, this would also be updated by windows.
Download the Windows 10 media creation tool from Microsoft and run it, click on the option "Create installation media for another PC" You this tool to create USB flash or Burn disc with windows, continue clicking through until you are asked if you want to create 32-bit or 64-bit windows 10 installation media. Click on 64-bit. Now you restart your system that must have being previously backed up, boot from installation media, select custom install on the next page. And switch to your 64-bit version of windows, follow the prompts, skip product key, when you reach the desktop. Windows 10 will automatically activate itself.
click here to get more information how to install windows 10.